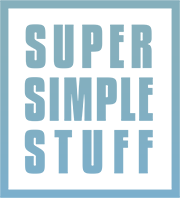 IMPRINT
The SuperSimpleStuff game(s) and this website is developed, published, trademarked, owned and operated by Wolpertinger Games.
Wolpertinger Games UG (limited)
Managing Director: Sebastian Bender
District Court of Munich. Registration no.: HRB 187652
Karlstrasse 68
80335 Munich
Germany
Phone: +49 89 210 205 780
Email: contact [at] wolpertingergames.com
Responsible according to §6 MDSTV: Sebastian Bender
Disclaimer
Although we make every effort to review the contents of the websites we link to, we cannot assume liability for information accessed via external links. The authors or providers of each web page are solely responsible for its contents. As it is not feasible for us to keep monitoring external links for potential legal infractions without specific indications, we request that you contact us in the event of encountering anything suspicious. Any external links will be removed from our pages as soon as we gain knowledge of such legal infractions.
Privacy Policy
We are committed to ensuring the safety of all personal data about you which we collect, process, and use on our website. Your data are protected and processed in accordance with the latest legal requirements. You can read our privacy policy here.
© 2020 Wolpertinger Games UG (limited). All rights reserved.